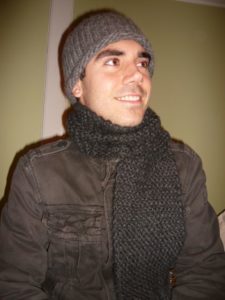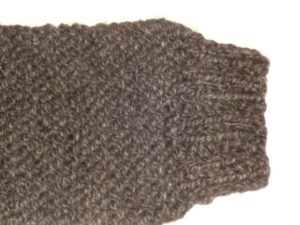 For the hat, I used the Blue Sky pattern (2 skeins of Blue Sky Alpacas Bulky yarn in light gray). For the scarf, I made up my own pattern.
Materials:
1 & 1/2 skeins of Lion Brand Wool-Ease Think & Quick yarn in dark gray (170g/108yds)
US size 13 needlesÂ
Pattern:
CO 20 stitches (I wanted a thick scarf)
K2, P2 across for 12 rows
K across until the scarf is about the length you  want
K2, P2 for the last 12 rows to match the ribbing on the other end.
Â